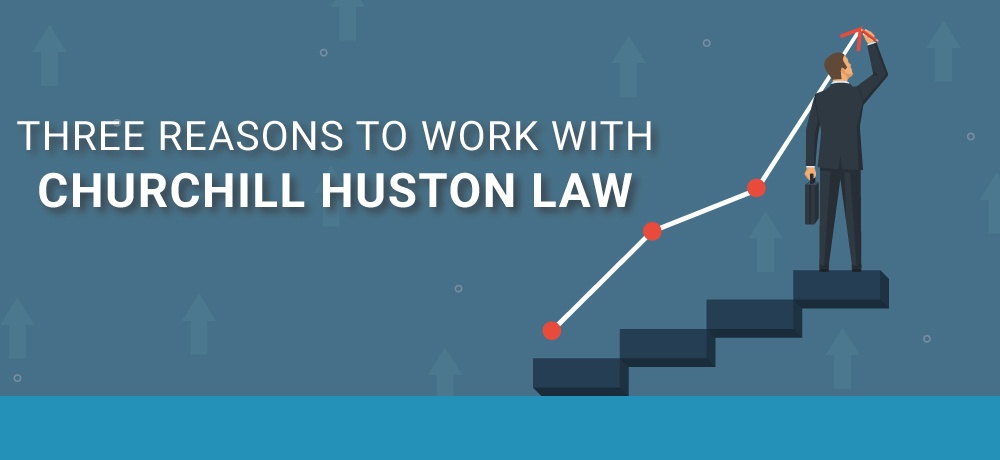 Nursing home abuse and neglect is a serious concern and should be immediately addressed. In the United States alone, a study showed that thirty percent of nursing homes have been cited for elderly abuse. Many cases still go unreported as the elderly are reluctant to file a report or sometimes, family members are financially unable to take further action.
When you suspect abuse or neglect, stopping the abuse is not enough. You have to hire a nursing home abuse attorney to advocate the best interests of your elderly loved one. They are well-versed with various issues affecting a senior and have the experience to handle a case smoothly. However, irrespective of whether you want to file a lawsuit or not, obtaining legal help is the best chance you have at receiving quick and fair compensation.
At Churchill Huston Law, LLC we are confident about the services we offer and will not shy away from giving you references. Besides, we will be happy to tell you why we are the top name in nursing home abuse and neglect law. We have been in this industry for the past several years and have numerous happy clients. If you're looking for nursing home neglect lawyers in Philadelphia, PA, here are five reasons why we stand out from the rest.
Specialization. The successful prosecution of nursing home abuse and neglect cases requires a high degree of specialization. At Churchill Huston Law, we have an intimate knowledge of the following:
a. The medical causes of conditions such as bedsores, falls, and infections.
b. The Federal and State long-term care regulations governing nursing homes.
c. The tricks corporations' use such as understaffing or placing profits over people, which lead to the abuse and neglect of residents.
At Churchill Huston Law, we focus on nursing home abuse and neglect, so that we can give your case the attention and expertise it requires.
Experience. For the past fourteen years, we have focused our practice on nursing home abuse and neglect cases. Whether your loved one has suffered from assault, fractures, over-medication, malnutrition, or dehydration, Churchill Huston has seen and successfully prosecuted cases for similar injuries.
Personal touch. Churchill Huston Law personally handles every aspect of your case, from the initial meeting to the final resolution. Our clients have experienced enough anger and frustration after seeing their loved one abused and neglected. They will not be ignored and pushed aside by our lawyers.
As the best nursing home neglect lawyer in Philadelphia, PA, we ensure that we exceed expectations and always put you first. To learn more about nursing abuse and neglect, please click here. If you have any questions about how we can help you at Churchill Huston Law, get in touch with us by clicking here.