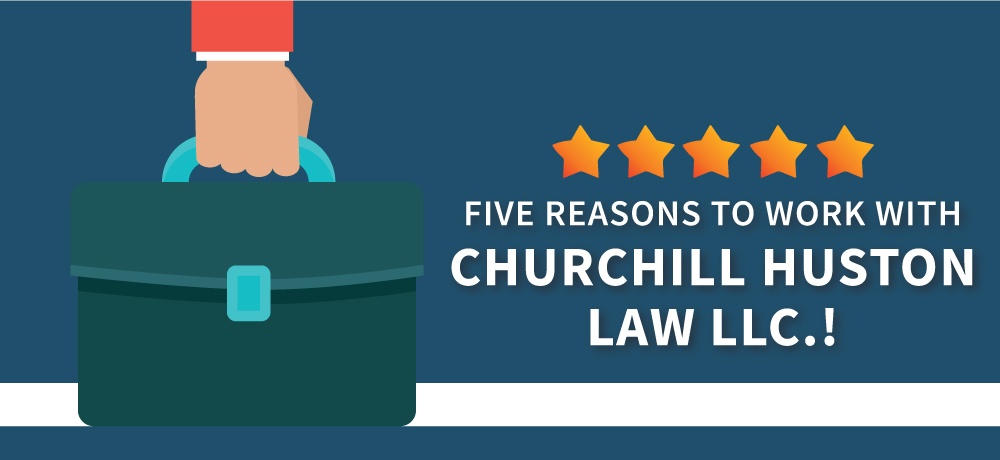 People usually entrust nursing homes with their loved ones because they offer to care for them as if they were their own family. Unfortunately, there are many cases where nursing homes and their staff have abused and neglected people. If your ailing dear ones have been through the torture and torment inflicted by caretakers, you'd undoubtedly want justice to prevent someone else from going through a similar experience.
Luckily, you have the option to bring these people to justice, by taking them to court. However, to help you state your case correctly with sufficient proof, a specialized lawyer is imperative. To ensure justice prevails, you need to put in sufficient research to find a nursing home neglect lawyer that matches your expectations.
At Churchill Huston Law, LLC, we are confident about the services we provide and will not shy away from giving you references. Besides, we are happy to tell you why we stand out from other law firms. Here are a few reasons to show you precisely what makes us unique.
Specialization: Nursing home and assisted living abuse and neglect cases are different from medical malpractice or personal injury cases. Nursing homes and assisted living facilities are governed by specific, voluminous regulations. Intimate knowledge of these regulations is essential for the successful resolution of your claim. Besides, the conduct of the corporations that own the nursing home or assisted living facility is an integral component of this kind of abuse and neglect claim. To properly prosecute a claim your lawyer must be experienced in proving the medical causes of your loved one's injuries as well as the corporate negligence which leads to the failure to provide appropriate care. This area of the law is too complex and nuanced to leave to an attorney who is not a specialist.
Personal attention: Churchill Huston is personally involved in every aspect of your case from the initial meeting to trial. You won't be palmed off on assistants or junior lawyers.
The relentless pursuit of justice: Churchill Huston is dedicated to protecting the rights of his clients. He will relentlessly pursue those responsible for the abuse and neglect of your loved one. He has obtained the largest nursing home abuse and neglect verdict in Pennsylvania, and he will fight for you too.
Experience: Churchill Huston has vast experience in prosecuting nursing home and assisted living abuse and neglect cases. He has focused his practice in this area since 2004. Whether your case involves a bedsore, fall, medication area, fracture, or death, he has the experience to guide you to a successful resolution of your case.
Compassion: Nursing home and assisted living abuse and neglect cases are incredibly painful for the family members left to seek justice. Families often feel hurt, angry, and betrayed by the people to whom they entrusted their loved one. He takes the time to listen and address all your questions and concerns.
As the best nursing home neglect lawyer in Philadelphia, PA, Churchill Huston Law LLC ensures that he exceeds expectations and always puts you first. He is a skilled professional and is committed to being the voice for those wronged by nursing and assisted homes. I have been in this business for over fourteen years and am well-acquainted with this section of the law.
To learn more about the services offered at Churchill Huston Law LLC, please click here. To see previous case results, please click here. If you have any questions about how we can help you, get in touch with us by clicking here.